Promotions
Happy FREE RPG DAY! 🎲
In celebration of Free RPG Day, we're giving our wonderful customers a free 7-piece polyhedral RPG dice set when they purchase a D&D 5e Character Tome or a Call of Cthulhu Investigator Tome!
Claim your free dice set by using the discount code FREERPG2021 upon checkout after adding our dice set and a gaming tome to your shopping cart.
Promo valid only this weekend, October 16-17. Limited to one use per customer.
Spread Some Sticker Love!
Our sticker collection's growing! ✨
Want to win some free bullet journal stickers? Get online store credits equal to your bullet journal sticker purchase by posting your spell list spread using these stickers on social media and tagging us 💛
facebook • instagram • twitter
Promotion valid until December 31, 2021. Store credits do not expire and can be used in conjuction with other promotions. Social media posts must be public and verifiable by Hey, Meepling.
R O L L   F O R   I N I T I A T I V E 🎲✨
Help make a change by showing up to the fight and rolling for your initiative. Some fights need numbers, and this is our chance to make sure our dice rolls matter.
Voter registration for the 2022 Philippine elections ends on October 30. Please register to vote before it's too late. Make your voices heard.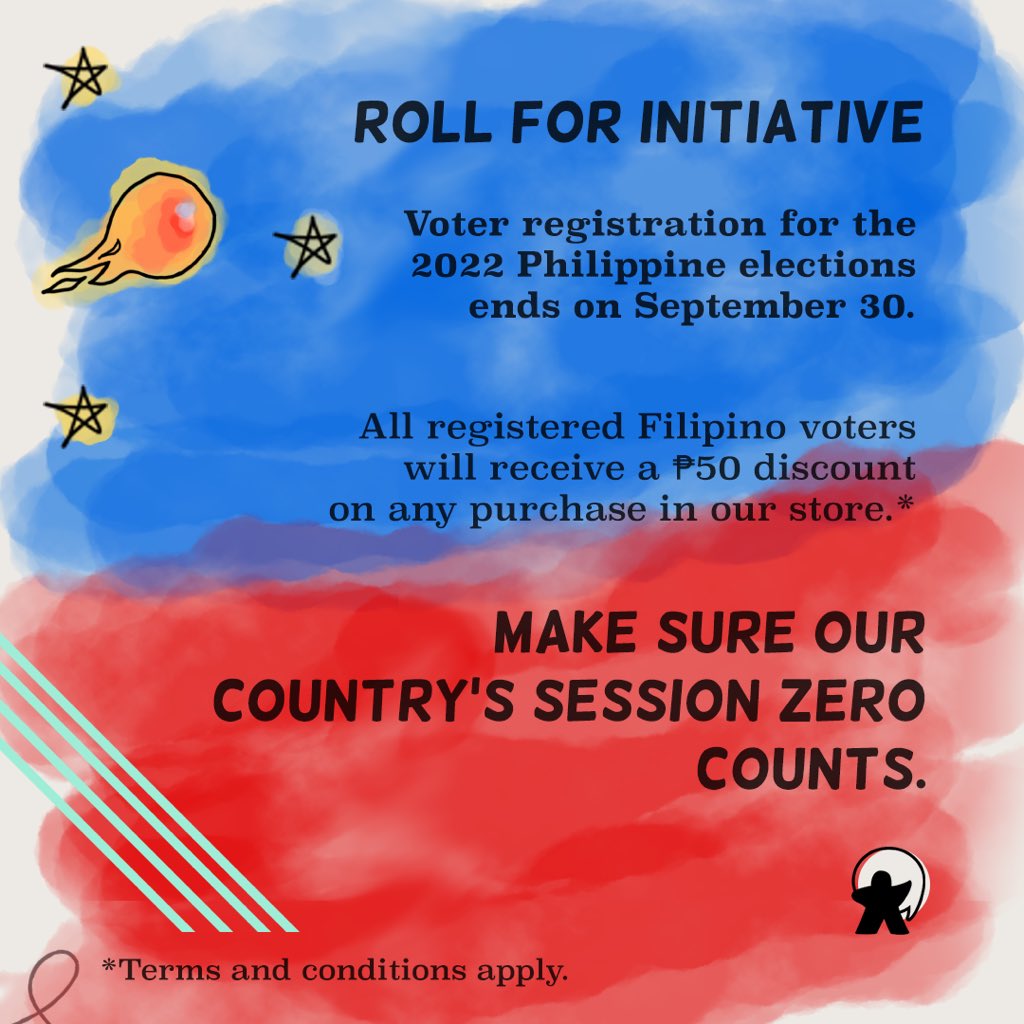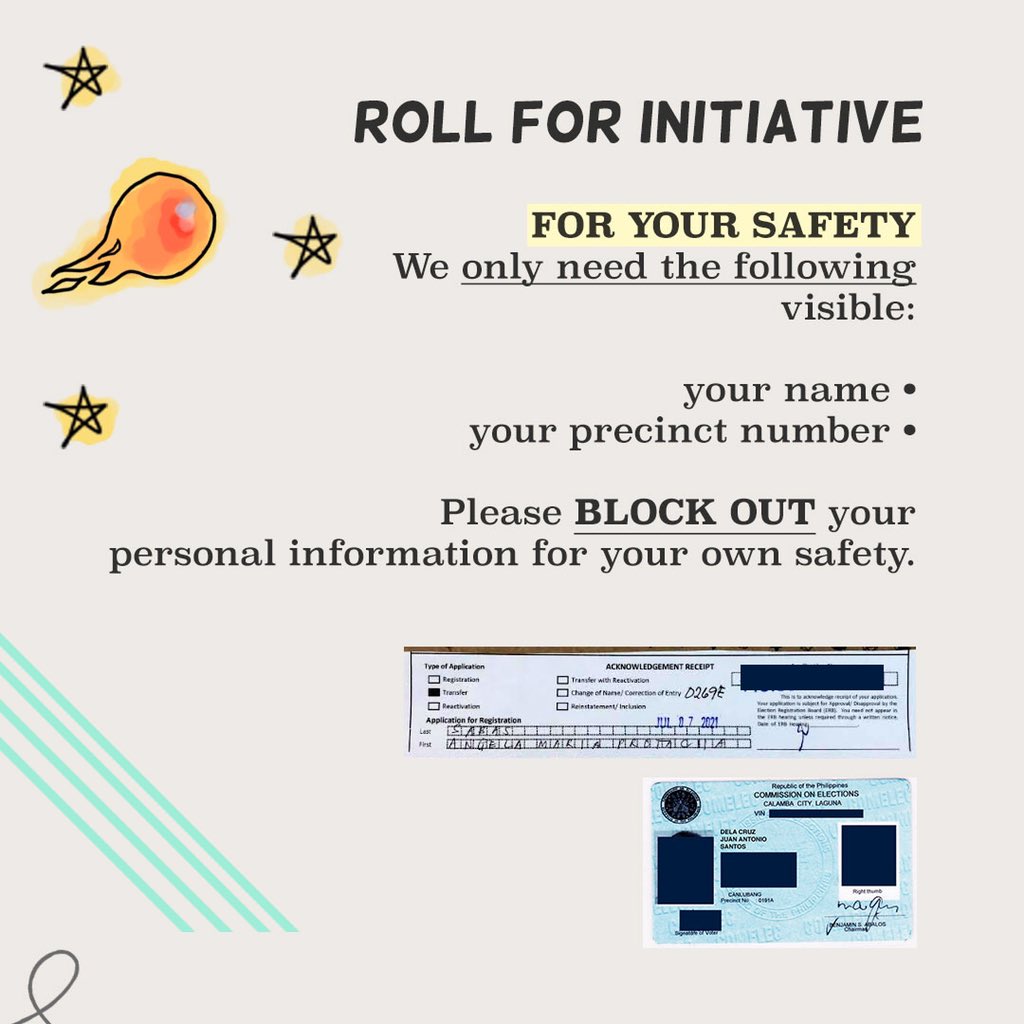 All registered Filipino voters will enjoy a ₱50 discount on ANY purchase from our shop all throughout September. Simply PM or email us your acknowledgement receipt (for new voters) or voter's ID, and you'll get a gift card you can use (no expiry!)
We only need your name and precinct number visible on the photo; PLEASE BLOCK OUT other personal information, for your own safety.
THIS IS A LONG CAMPAIGN, FOLKS. THE NEXT ARC IS COMING IN 2022. IT'S TIME TO MAKE SURE OUR COUNTRY'S SESSION ZERO COUNTS.
Get the Party Going 🎉
We've got a 4+1 Party Bundle active!
Enable your adventuring party and get one free character/investigator folio if you buy four!
Each bundle must be of a single TRPG system, but you can mix and match paper type (plain, lined, or dotted).
Dungeons & Dragons 5e 4+1 Bundle · Call of Cthulhu 4+1 Bundle · The One Ring 4+1 Bundle